Alaska Outdoor
Splash n' Dash Series
Due to COVID-19 & the rising #'s in cases, we have decided to cancel race #2 & 3. Our mission is to build up our triathlon community for kids and we feel that right now kids need us to reduce the COVID #'s more than races so that they can return to school full time in 5weeks. We look forward to hosting the Outdoor Splash n' Dash in 2021! 
***SUMMER 2020***
6/28/2020 – Race #1 Start Times are posted at the bottom!
REGISTRATION:  CLICK HERE!
Mission: To get more kids to become involved in the sport of triathlon in the state of Alaska by providing inclusive, fun races for kids ages 4-17 from beginners through the competitive level.
Race Description: The aquathlon (swim/run) will start with a swim in Service High School Pool followed by a run on a mixture of dirt ski trails and pavement. MAP BELOW!
LOGISTICS:
3 Tuesday Nights in the Summer
6-8pm
June 30th, July 14th, & July 28th, 2020
Service High School Pool
Ages 4-17
Swim 50yards THEN run either .75miles (1 loop) or 1.5mile (2 loops) of Randy's Loop
**This year is a non-competitive year, we will not have timers. This is a participation race for 2020**
PRICE: 
$25 for 1 race prior to race day
NO in-person registration in 2020!
$65 for the entire series
$10/1year USA Triathlon License REQUIRED for all participants
** REGISTRATION OPEN** 
Field is limited to 125 kids!!! 
https://runsignup.com/Race/AK/Anchorage/AlaskaSplashnDashRaceSeries
All entries are non-refundable, non-transferable, non-deferrable, no exceptions.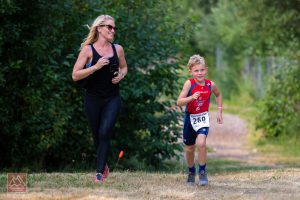 EARLY BIB PICKUP
4-7pm the Monday before each race we will have bib pickup via Papa Murphy's Pizza drive-up window on Huffman next to the Carr's Safeway Grocery Store
RACE DAY
5:45-7:30pm Bib pick-up and transition is OPEN 15mins prior to racers start time. Start times will be posted on Turnagain Training's main page the Monday before race day by 10pm.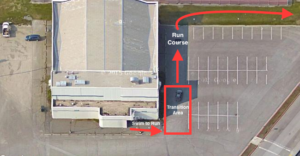 6-8PM START – Kid's will sign up for start times via the link that will be emailed out to all racers 1week prior to race day. If you do not sign up by Monday 7:59pm, the race director will assign you a start time. The race registration will also close Monday 7:59pm as well.
DISTANCES:
SWIM 50meters (1 lap) of the pool
THEN
RUN .75mile (1 loop) OR 1.5mile (2 loops) running course on pavement and gravel trails.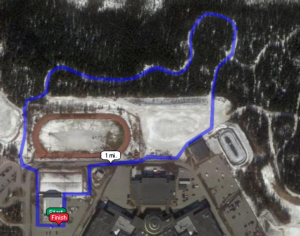 GIVEAWAYS!!! Every participant will receive race swag! Also, every finisher will receive a medal at the finish line along with Menchie's frozen yogart cups and a Papa Murphy's kids pizza to go at the finish line, thank you to our sponsors!
RACE SHIRTS: Every series participant will receive a FREE race tank top. These are limited to the first 75 racers to sign up for the series. The sizing is limited and first come first served, starting at packet pickup.
PRIZES: There will be 10 raffle prizes after each race. Raffle names will be emailed out to all racers, with pickup for the prizes available at Papa Murphy's Huffman within the 1week after the race.
AWARDS: Our awards party will is cancelled for 2020, with this year being a participation only year. We will do a Zoom Party after our last race to acknowledge all of the racers that participated in all 3 races in 2020! Zoom link will be emailed!
VOLUNTEERS NEEDED! – Duties: check-in tent, transition area, run course support, and finish line help. After each race there will be raffle prizes for volunteers as well.
VOLUNTEERS – Sign up HERE 
All volunteers will receive a free synthetic shirt, access to post race food, and 1 FREE future Turnagain Training race. Please email Heather@turnagaintraining.com after the race to request a discount code!
Scholarships are not currently available but we encourage all families pressed on funds to reach out to the race director, Heather Helzer, in regards to volunteering opportunities. By volunteering, discounts will be given to families! Please email Heather.Helzer@turnagaintraining.com to request additional information.
2020 Race #1 Start Times
| | | | | |
| --- | --- | --- | --- | --- |
| First | Last Initial | Gender | Age | Start Time |
| Jack | A. | M | 5 | 6:00:00 PM |
| Tristan | J. | M | 5 | 6:00:30 PM |
| Marshall | P. | M | 5 | 6:01:00 PM |
| Lincoln | H. | M | 7 | 6:01:30 PM |
| Quin | D. | M | 7 | 6:02:00 PM |
| Pederson | D. | M | 7 | 6:02:30 PM |
| John Brennan | R. | M | 7 | 6:03:00 PM |
| Elliana | P. | F | 7 | 6:03:30 PM |
| Mia | H. | F | 8 | 6:04:00 PM |
| Weston | M. | M | 8 | 6:04:30 PM |
| Liam | J. | M | 8 | 6:05:00 PM |
| Ryder | H. | F | 9 | 6:05:30 PM |
| Daisy | K. | F | 10 | 6:06:00 PM |
| Joseph | D. | M | 10 | 6:06:30 PM |
| Caden | G. | M | 10 | 6:07:00 PM |
| Parker | A. | M | 10 | 6:07:30 PM |
| Stella | R. | F | 10 | 6:08:00 PM |
| Carson | H. | M | 10 | 6:08:30 PM |
| Ava | H. | F | 11 | 6:09:00 PM |
| Avery | R. | F | 12 | 6:09:30 PM |
| Samantha Kay | D. | F | 12 | 6:10:00 PM |
| Cason | M. | M | 12 | 6:10:30 PM |
| August | P. | M | 13 | 6:11:00 PM |
| Emily | D. | F | 16 | 6:11:30 PM |
SOME OF OUR FAVORITE RACE DAY PHOTOS FROM 2019 (all photos can be found on Turnagain Training's Facebook page photo albums!):