Spring Out of the Den Duathlon Series
  
April 28th, May 12th, May 26th, 2020
RACE SPONSORED BY: 
Papa Murphys Pizza
This is the only all road biking duathlons in Alaska and its a great race series to test your fitness.
Mission: To get more kids, adults, and families involved in the sport of triathlon in the state of Alaska by providing more multi-sport races that are inclusive, fun races for all ages, little ones on training wheels through elites.
Race Description: This on road duathlon (run/bike/run) will start next to the chalet with a run around the old biathlon range on paved trails, followed by a bike around one of two bike loops (race dependent), followed by one final run on the same run course.
LOGISTICS:
3 Tuesday Nights in the Spring
May 14th, May 28th, and June 11th
5:30-8pm at Kincaid Park Chalet 
Bib Pickups May 13th, May 27th and June 10 at Trek from 5-7pm
Awards Night: June 13th 7-8pm at Trek
PRICE: 
KIDS 17 and under:
$18 – 1 race till April 1st
$20 – April 2nd till the Sunday 11:59 pm before each race
$30 – Monday before race day through race day 12 pm, online only
$50 for the entire series
USA Triathlon License REQUIRED for all participants;  $10/yr for kids
______________________________________
ADULTS
$25 – 1 race until 14days before race day
$30 – 13days out from race day till race day 11:59am. Race registration CLOSES at 11:59am on race day and there is NO in-person registration, sorry! 
$40 – Sunday of race week till 11:59am race day
NO RACE DAY IN-PERSON REGISTRATION. REGISTRATION CLOSES AT 11:59AM RACE DAY, DON'T BE LATE, NO EXCEPTIONS, SORRY! 
SAVE $10 off if you sign-up for the entire series, will be noted at checkout
USA Triathlon License REQUIRED for all participants; $50/yr adults OR $15/1day license for adults
IMPORTANT REGISTRATION INFORMATION
Entry fees are non – refundable and non-transferrable to other series BUT we are happy to change them to another race within the duathlon series, email required!
Registration Dates: Registration opens on 12/1, Late registration price increases $10, 14days before each day and again the Sunday 11:59pm before race day. Registration closes at 12 pm on race days and there is no in-person registration
First 75 to register for the series will receive a Spring Out of the Den Duathlon t-shirt, limited sizing available. First signed up, first served.
WHAT'S INCLUDED IN YOUR RACE ENTRY?
Aid station on the run course
Race support (communications, and first aid)
Finish line food and beverages.
T-shirts (limited sizes available) for the first 75 series registrants, custom finishers medals for the kids, and goodies from our sponsors
Kids awards are black bear teddy bears wearing custom "Spring Out of the Den Duathlon" t-shirts
Adults awards are Trek Bicycle Store of Anchorage gift cards.

1st Overall Female/Male: $50 Trek Bicycle Store of Anchorage gift card
Adults Age Group Awards, Trek Bicycle Store of Anchorage Gift cards:

1st place $30 gift card
2nd place $20 gift card
3rd place $10 gift card
All entries are non-refundable, non-transferable,  no exceptions.
TIME/DISTANCE:
| | | | | |
| --- | --- | --- | --- | --- |
| Time | Age Group | Run | Bike | Run |
| 5:30 PM | 4-8 years old | 1 loop (.35miles) | 3 laps (2.5miles) | 1 loop (.35miles) |
| 6:00 PM | 9-12 years old | 2 loops (.7miles) | 6 laps (5miles) | 2 loops (.7miles) |
| 7:15 PM | Youth, 13-15 years old | 3 loops KIDS RUN COURSE (1.05miles) | 2 laps (7miles) | 3 loops KIDS RUN COURSE (1.05miles) |
| 7:15 PM | Adults | 1 Loop NEW COURSE (1.5miles) | 3 laps (10miles) | 1 Loop NEW COURSE (1.5miles) |
Kids Bike Course: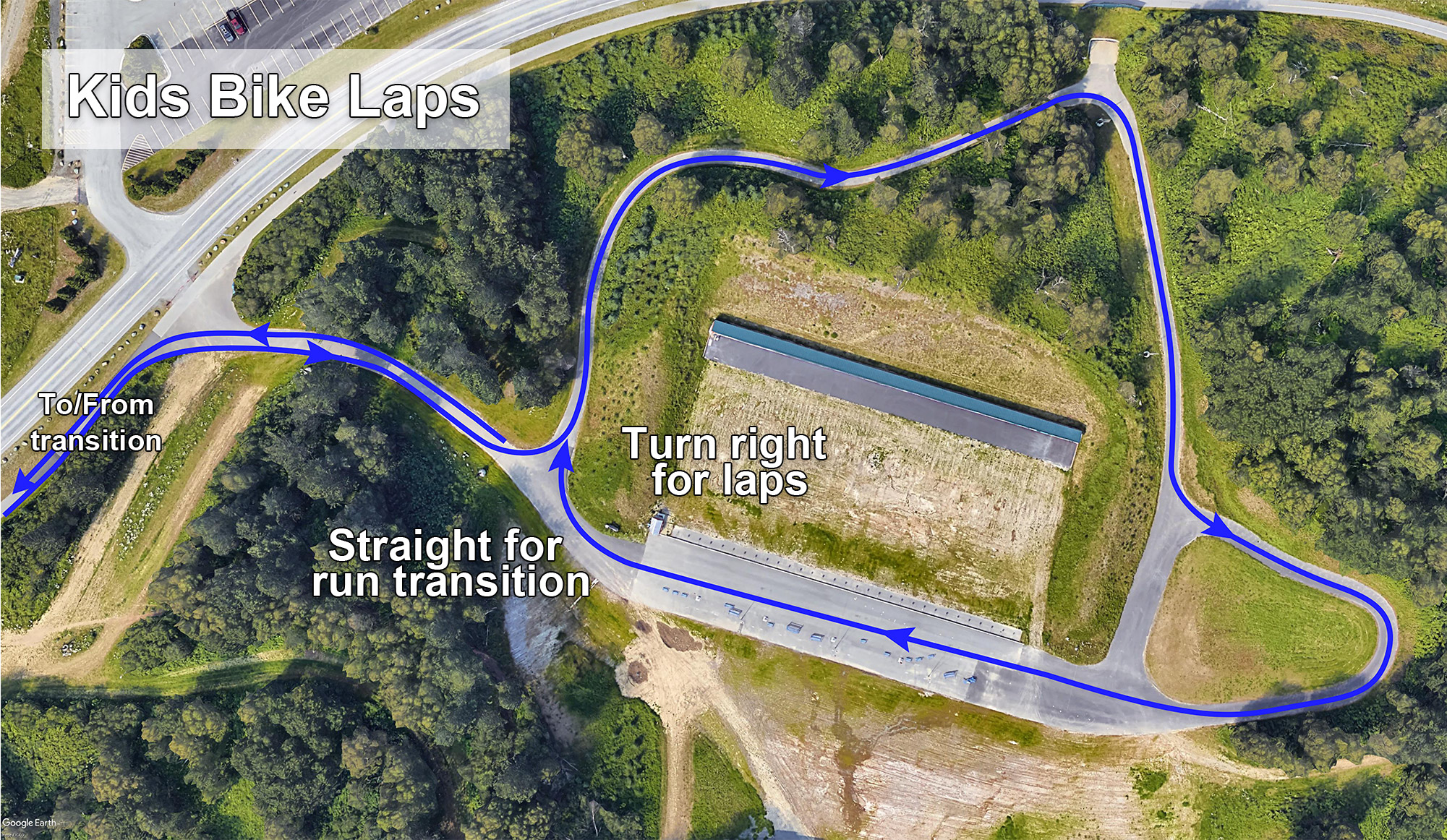 Kids Ages 4-19yrs old
Run Course: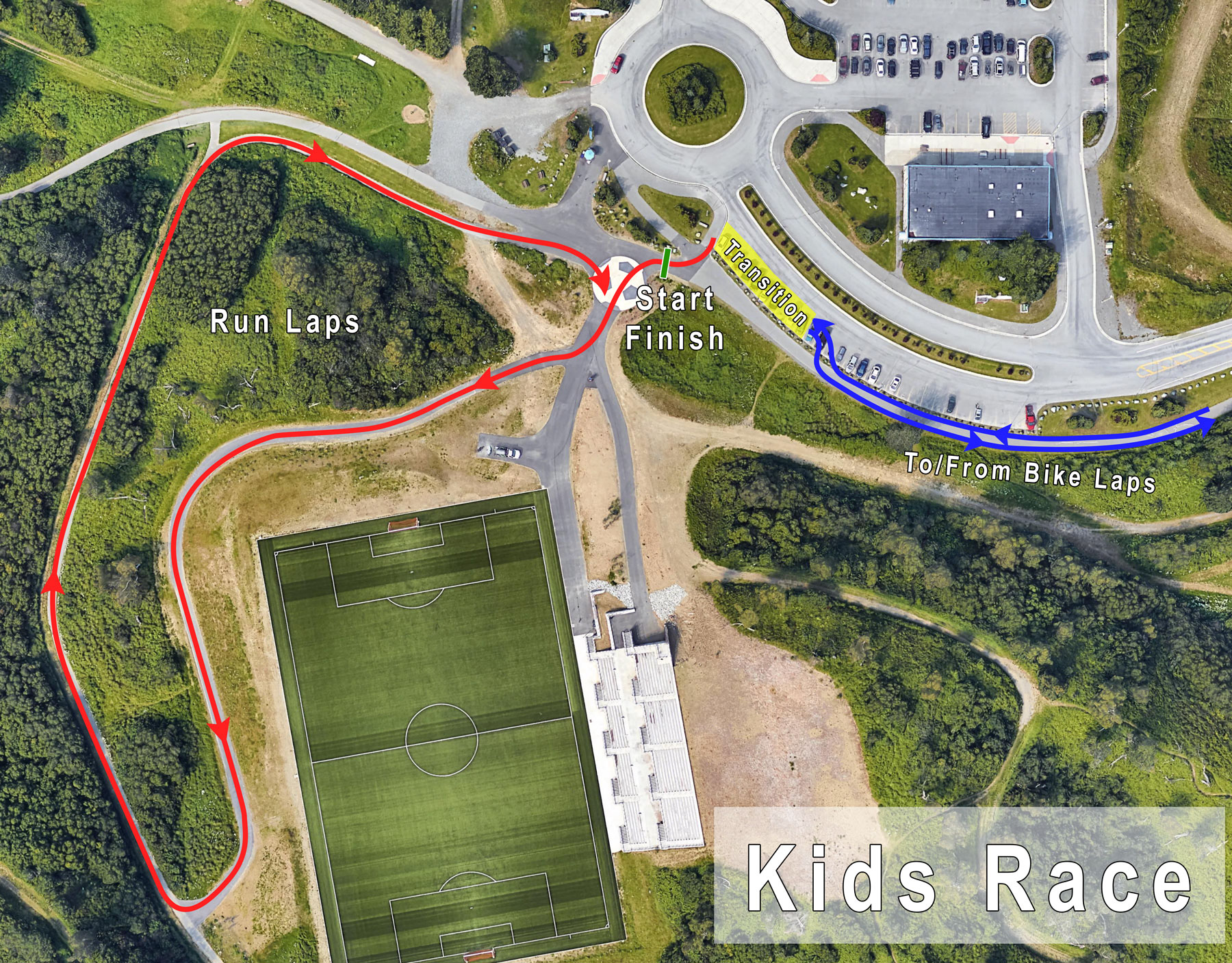 Adult Run Course:
Adults Bike Course: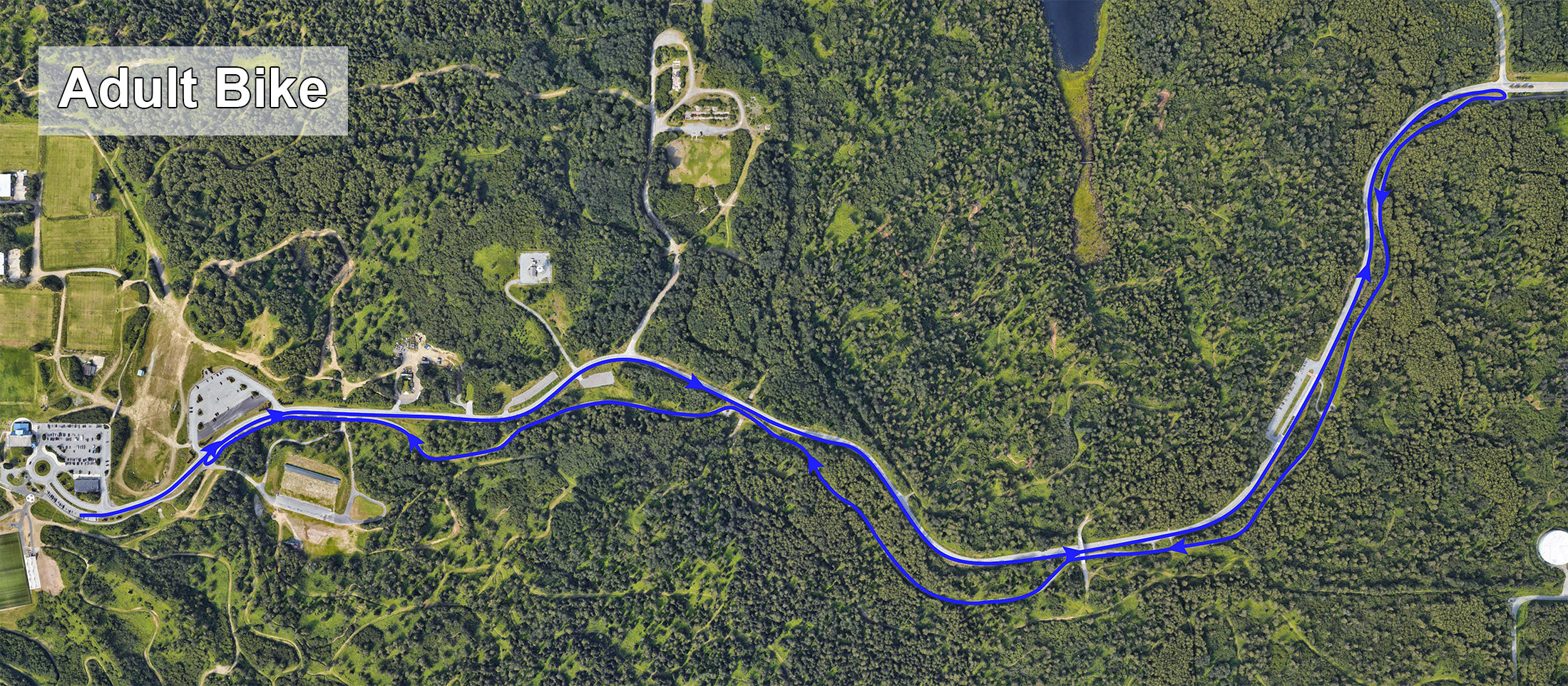 Adults Bike Course Turnaround: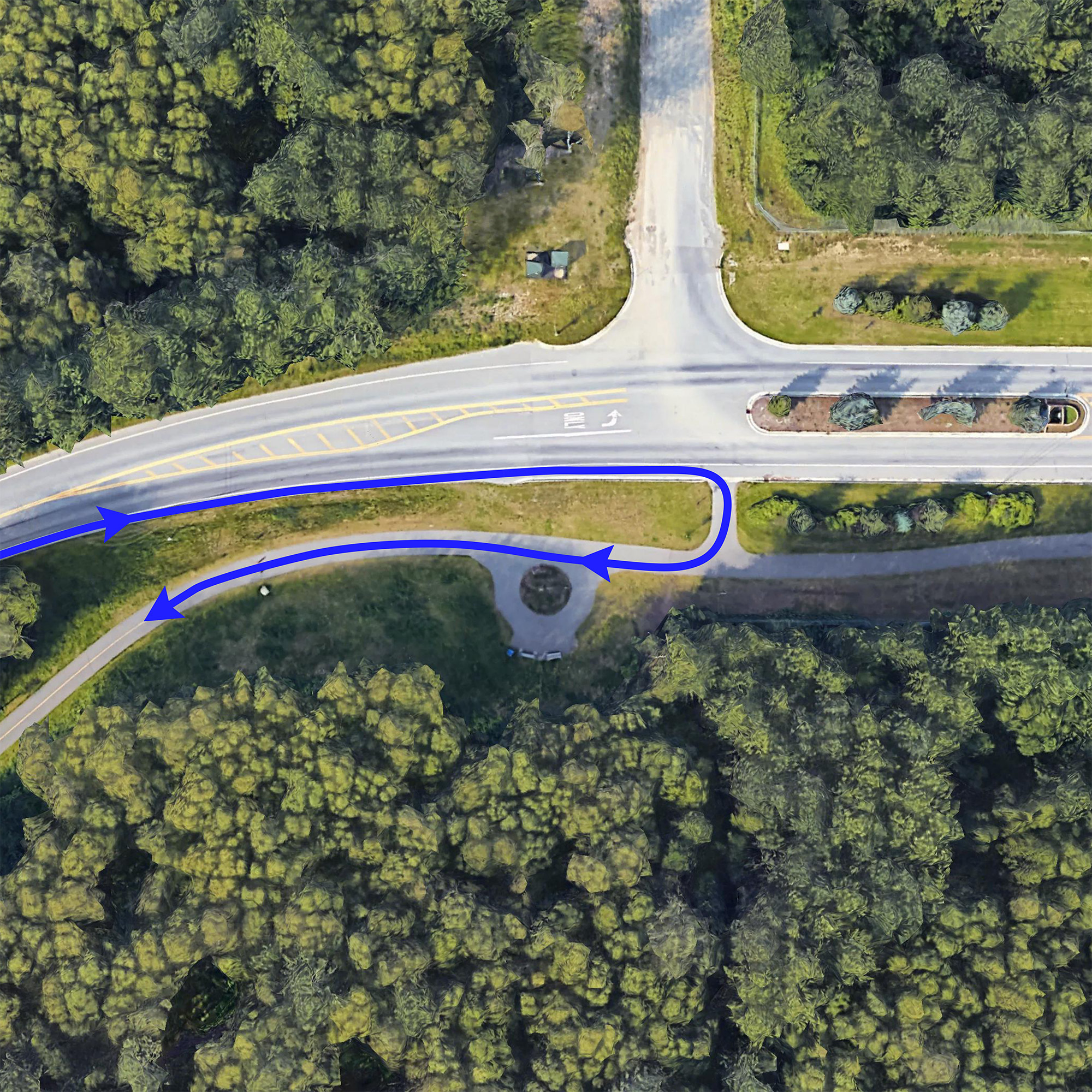 Adults Bike Turnaround #2 @ Biathlon/Lower parking lot Gate: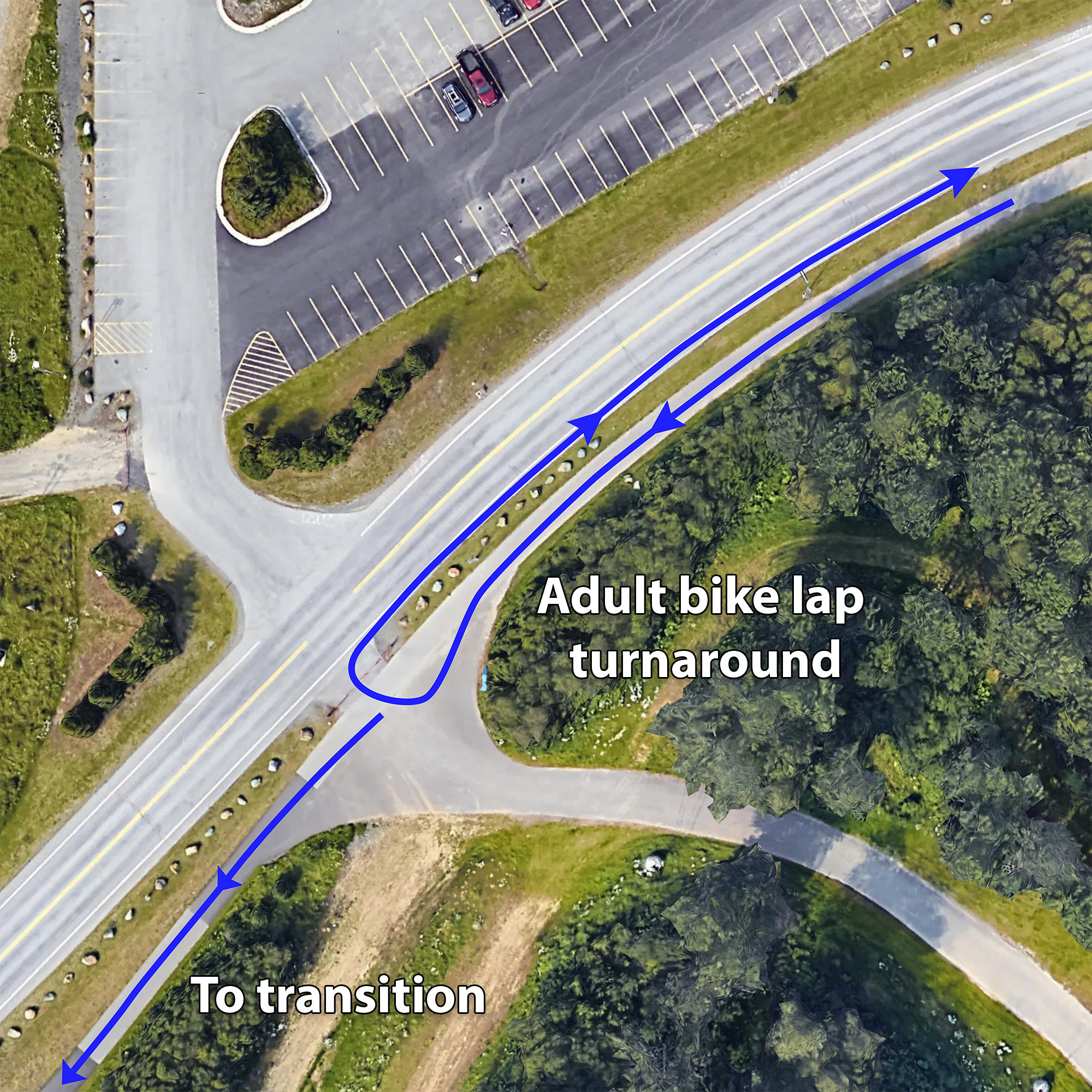 Age Groups (USAT rules apply, age is determined by age as of 12/31/20, not race day age):
Girls Ages 4-6
Boys Ages 4-6
Girls Ages 7-8
Boys Ages 7-8
Girls Ages 9-10
Boys Ages 9-10
Girls Ages 11-12
Boys Ages 11-12
Girls Youth 13-15
Boys Youth 13-15
Girls Junior 16-19
Boys Junior 16-19
ADULTS AGE GROUPS:
Females 20-29
Males 20-29
Females 30-39
Males 30-39
Females 40-49
Males 40-49
Females 50-59
Males 50-59
Females 60-69
Males 60-69
Females 70-79
Males 70-79
GIVEAWAYS!!! First 75 racers to sign up for the series will receive a FREE pint glasses or race t-shirt (limited sizes).
AWARDS PARTY – June 13th @ Trek Store of Anchorage – 7pm
Points will be awarded after each race. Awards will be given to the top point accumulations for the series. Points will be posted online within a few days after each race. Awarded will be given to the Top 3 in each age group, along with top overall male/female in the pee wee, youth, youth elite, junior elite, and adult races.
RACE SPONSORS NEEDED: We're currently looking for additional local businesses interested in sponsoring the race course with volunteers and/or assisting with financial assistance towards trail fees and giveaways. If you know of a business that might be interested, please email Heather@Turnagaintraining.com 
VOLUNTEERS NEEDED! – Duties: Registration, bib pick-up, transition area, run course support, and finish line help. Get $10 off a future series race by volunteering at the kids/adults race. Volunteer for both races and get a FREE entry to a future series race, just email the race director asking for a discount code. Additionally, after each race, there will be raffle prizes for volunteers as well. Also, at the end of the series, there will be a GRAND PRIZE for 1 volunteer that will be raffled off. You do not have to be present at the award ceremony to win.
VOLUNTEER LINK COMING!
This race followed USA Triathlon race rules along with our local safety rules are:
Stay to the right at all times while on the run/bike course
Declare you are passing an athlete, passing them on the left-hand side, only doing so when there is no oncoming traffic
Listen to all instructions by volunteers
Slow down when coming into the dismounting line
If there is wildlife on course, stop, make lots of noise and do not continue forward movement until it is safe to do so