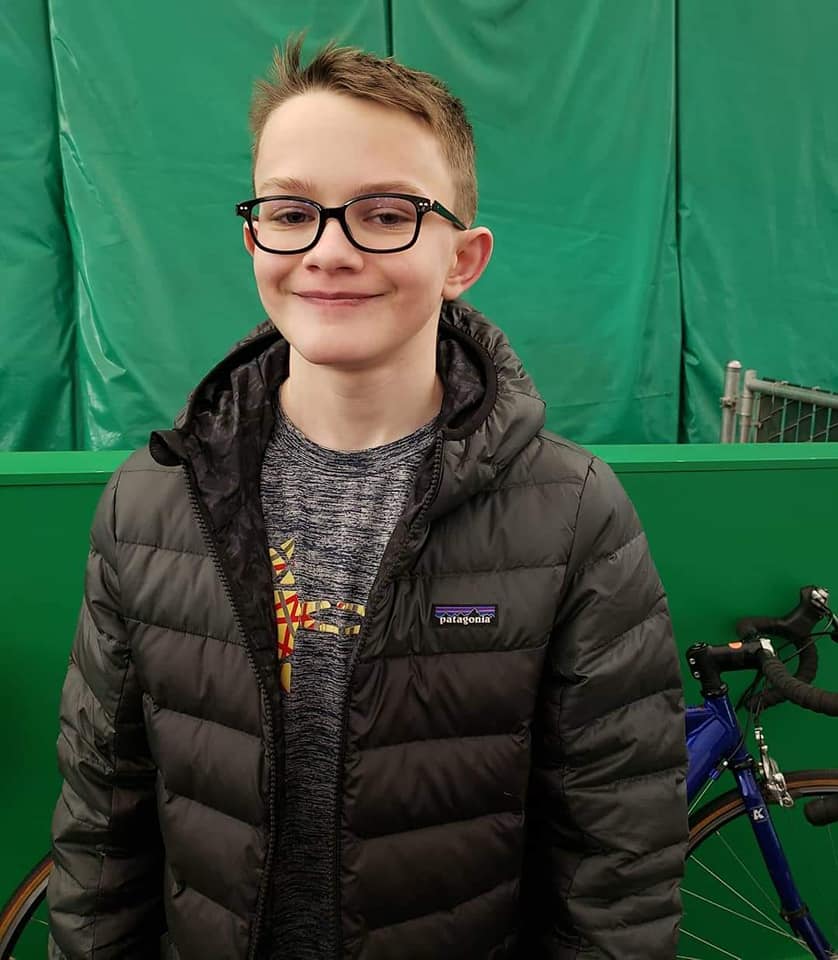 Tomorrow will be a hard day.
Tomorrow is Nic's service.
The past 11days have been hard.
Nic passed away last Monday morning. I found out after completing a 30 mile bike ride, I cried all day and the next day.
For Nic, the last 14 months have been difficult. He had to process that he had cancer. At the age of 13, dealing with the pain of the cancer in his hip, legs, back and body, and having so many difficult choices and changes in his world. I am so thankful in those 14 months, that I got to see Nic and Jane twice. Once in January over lunch and Nic and Jane were able to join my family and I at one of the lockhouses on my families bike trip on the GAP trail/C&O trail last October 2019.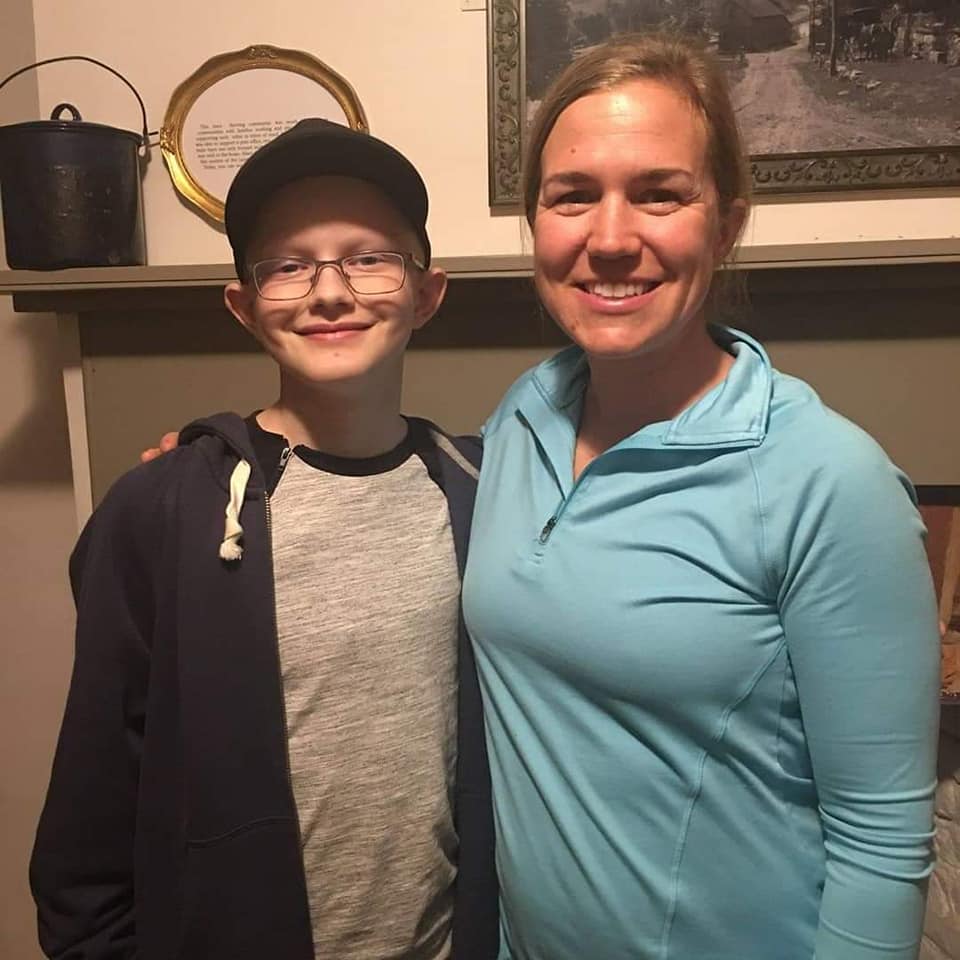 Not to negate the 4 months prior to being diagnosed where Nic complained to me about hip pain, which we thought was growing pains, so he went to a PT…. then we thought it was his bike fitting issue so he got a new bike…. until he got a CT scan and learned about the real truth. During those 4 months I saw a passion for the sport of triathlon in a kid that loved the sport but was struggling, with unbeknown to us, cancer pains, but still came to every practice. It was during these 4 months that Nic had fully committed to Turnagain Training's High Performance Team. The HPT team focused on getting kids to travel out of state for bigger triathlon events like USA Triathlon Youth & Junior Nationals. Nic loved triathlon practices. We'd usually do 2 sports at a practice, biking & running or running & swimming. Nic HATED swimming, but he would still come to swim practices, he'd swim with a pull buoy between his legs to relieve his hip pain, and rarely complained. Nic LOVES running and he would encourage the group to leave the planned workout to check out some new to him singletrack trails, we'd all get lost and end up bushwhacking a mile back to the school through the woods. Though it wasn't always the best workout, we always had fun and it kept the groups energy positive. Nic also enjoyed biking and was pretty good at it for a rookie on a road bike. Nic did though hate those 7am The Dome practices, one time he even feel asleep while biking and crashed, SMH, funny, not funny. Another couple Sunday mornings last Spring for practice I had the entire team participate in the Indoor Triathlon Race Series. At our first of 4 Indoor Triathlons, Nic pushed himself so hard on the run that he threw up all over the treadmill. It was quite unexpected but also comical as his coach and the race director. I was proud of him but also embarrassed as I had to ask The Alaska Club staff to clean it up.
To be noted, prior to Nic joining the HPT, he learned about triathlon at The Dome. He was sitting on the sidelines waiting for his brother to finish up soccer practice while his mom ran laps on the track and noticed 10 or so kids doing running workouts, so he asked me what we were doing. I invited him to the next practice and he did great. He was one of the best actually, and he was one of the youngest. Spring 2018 Nic joined Turnagain Training's youth triathlon team for kids ages 10-14years old. Within weeks of joined the team, he had his own road bike and was almost always on my back wheel. That Summer he participated in the Turnagain Triathlon, a race that only happened once. It was Alaska's Middle School & High School Triathlon State Championships. Nic came in 3rd place for Middle School Boys. That race started the fire that got Nic addicted to triathlon and wanting to do better!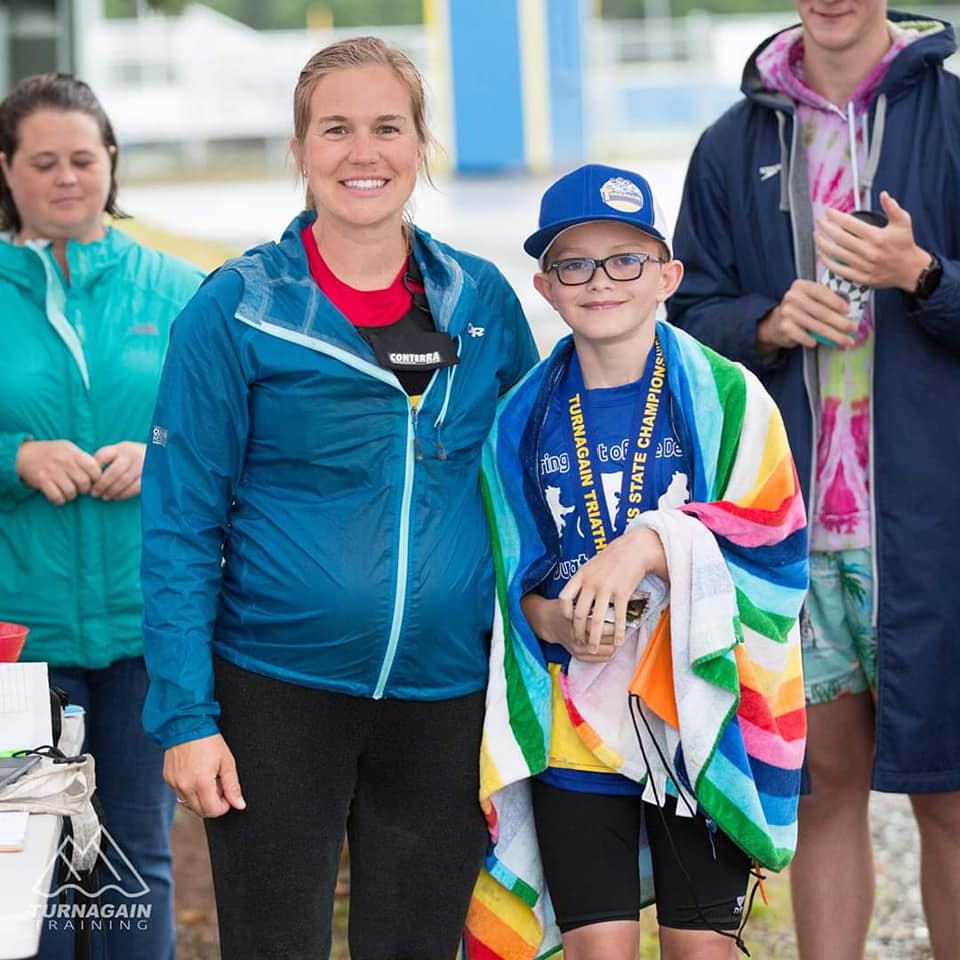 I am so thankful that I got the opportunity to be called Coach to Nic. Nic always was such a fun, goofball and class act. He always had some unexpected joke to tell us while warming up. He always had a way of pitching a different workout, as if he put time into our teams training plans, in a fun kind of way…. I wouldn't be surprise if that's true. Nic also though was a really hard worker and gave every workout his all. He rarely complained. He often had a smile or a smirk on his face. He was just a fun kid.
Tomorrow before I head to the grave site to say my last goodbyes to Nic it only makes sense that I complete a 7am workout, that I give it my all and leave a better person because I know that Nic would have if he was there with me.
-Heather Helzer
Head Coach/Race Director/Owner of Turnagain Training